Contact us
Phone:187-6107-5888
Contact:Manager Su
Tel:400-086-5668
Fax:0523-88666766
E-mail:tongchang@cn-tongchang.cn
Address:No. 148, Qingnian Road, Nanzhu Industrial Park, Dainan Town, Xinghua City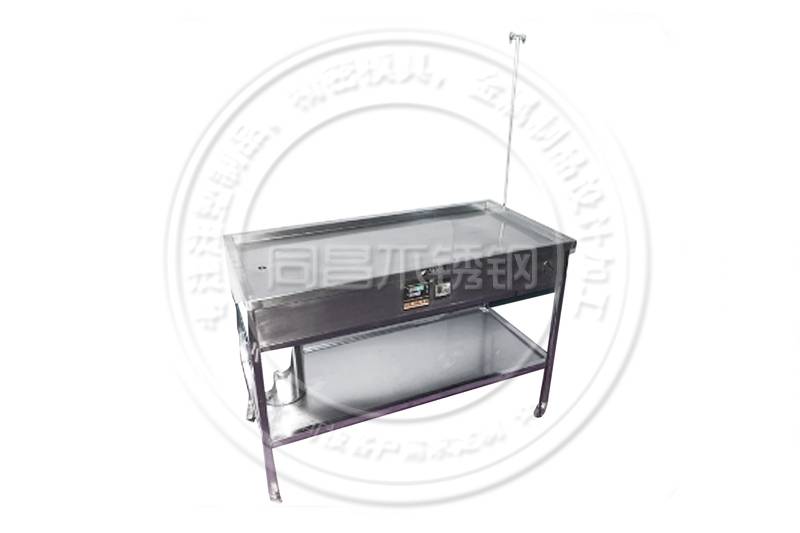 Constant temperature infusion table
Function introduction: 1. It is suitable for infusion of small animals. 2, the work surface temperat......
Product Details
Contact us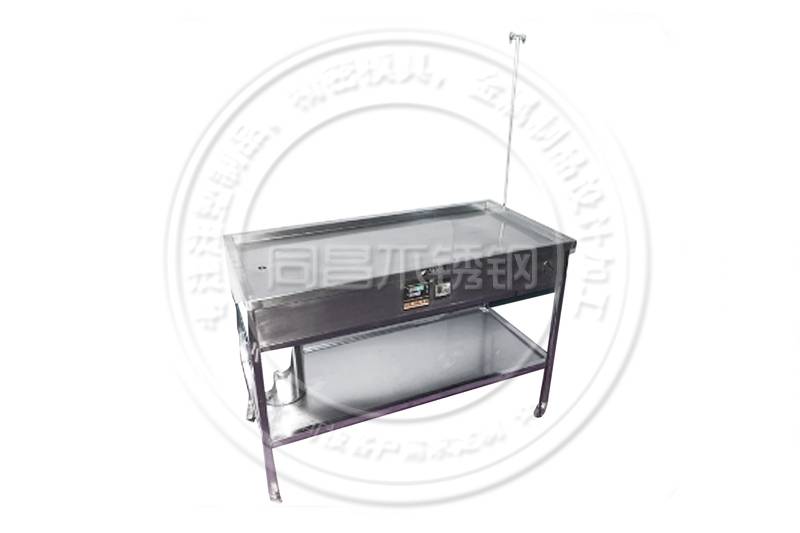 Features:
  1、Suitable for small animal infusion
  2、Work surface temperature adjustment range: 0°C-50°C, turn on the power before working, set the required temperature, and work after preheating for 20 minutes.
  3、The whole is made of stainless steel for easy cleaning, anti-corrosion and rust prevention.
  4、Four corners with pulleys
  Basic parameters:
  Indoor ambient temperature: (not cooling) 0°C-50°C
  Table length and width:1200*600mm
  Table height from the ground:830mm
Contact us
When you enter the "Contact us" page, you have become our valued customer, welcome to our official website. The company mainly produces: metal products processing design | pet products | injection products | precision molds and other products. We cherish the acquaintance with each customer and serve every customer with care. We strive to make every customer satisfied! You can contact us in the following ways.
Hotline:400-086-5668
Phone:133-0526-9912
Tel:0523-88668388
E-mail:sutongjiang2008@126.com
Address:Chengbei Industrial Concentration Zone, Jiangyan District, Taizhou City
Message:
Constant temperature infusion table
【Related Products】